How do you set up the mosquito alarm?
The quieter the location and the closer to the target area you can install the unit, the quicker you will disperse the problem.
Mount the Mosquito unit, ideally above four metres, directly on to a flush vertical wall. Use the mounting bracket to ensure the device is angled correctly. Either angle the unit upwards (to increase the range) or downwards (to reduce the range). The louvers on the front of the device project the sound down at a 45-degree angle to cover the intended area.
A clear line of sight is required between the unit and the target area. Range up to 30m.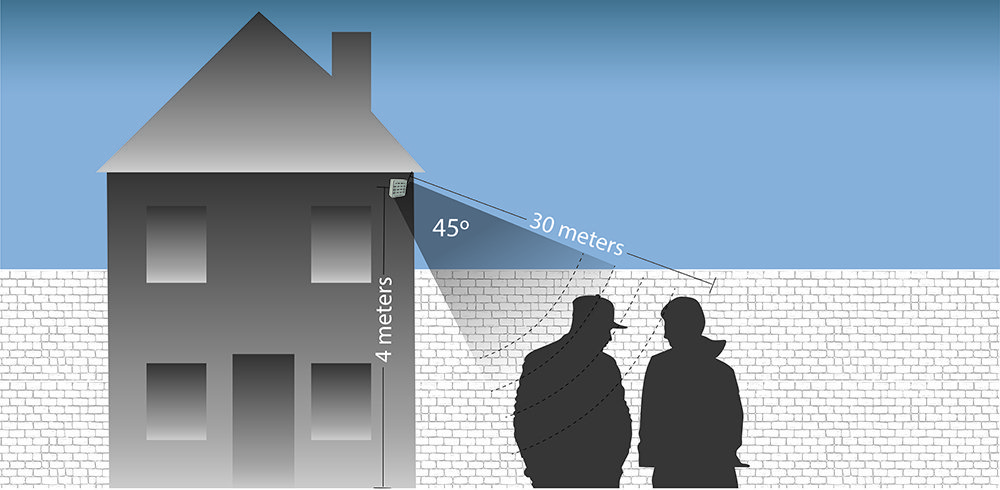 The Mosquito is simple to install (just bolt to a wall or post) and simply plugs in to a standard 13A wall socket. Ideally it should be installed out of reach. To prevent damage or threat from low level installations a steel security cage can be installed to protect the device.
The Mosquito is powered via the 24v DC power supply included with the device. Once the Mosquito unit is mounted and powered the device can be triggered manually at the socket, or controlled by timer, remote control or PIR sensor.
The Mosquito can switch between high-frequency (17 KHz) for people under the age of 25, and low-frequency (8 KHz) for people of all ages – this setting should not be used in residential areas.
Once the frequency setting is chosen, an audible beep will sound every minute for testing. This can be turned off once the set-up is complete and the device settings are working.
The angle of the device can be adjusted to maximise the control of the target area. You may need to adjust the unit's angle once it's installed to get the desired coverage.
Download set up instructions here
View device specifications here
Settings for the Mosquito
Teenage-only setting: 17 KHz sound (only under 25's can hear)
All-age setting: 8 KHz sound (people of any age can hear)
4 volume / distance settings (maximum volume 103 dB)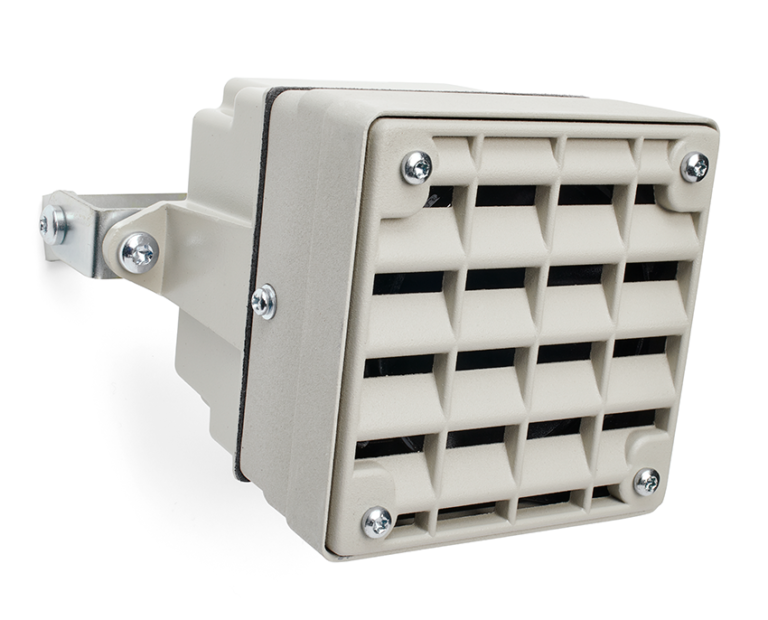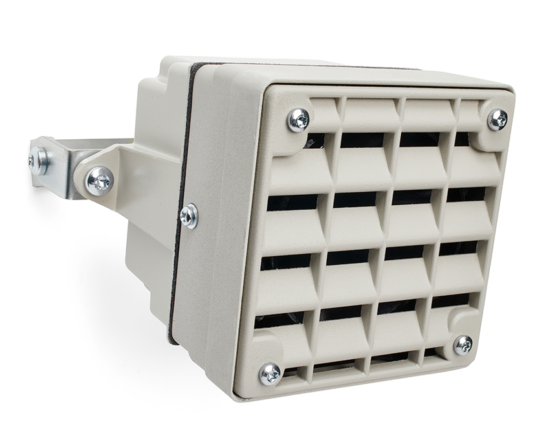 The Mosquito is safe, legal and harmless