Slide 2
USING THE SCIENCE OF SOUND
Mosquito Anti-Loitering Device
What is the Mosquito device?
Mosquito is an anti-loitering device that provides a safe, effective way to remove unwanted disruption from disorderly youngsters. There's no need to confront anyone and potentially escalate the situation. Simply switch on the Mosquito sound device, and the ultrasonic tone that is emitted will take care of the rest.
Safe. Benign. Powerful. Whether you want peace and quiet while relaxing in your garden, or the aim is to keep a secure and welcoming business premises, you can take back control with the Mosquito anti-loitering solution. The sound generated by the speaker leads to young people dispersing in 20 minutes or less.
How does the Mosquito speaker work? This noise deterrent device takes advantage of a medical condition known as presbycusis. In simple terms, this is age-related hearing loss. When people grow older, they have less capability to hear sounds with a high frequency – but teenagers still hear these frequencies.
These two sides are how the Mosquito teenager repellent sound device works. While the high-frequency tone doesn't affect those over approximately 25 years of age, it is a loitering deterrent for young people. It is a noise deterrent due to the highly annoying, consistent tone that is produced across your intended outdoor space.
The Mosquito has a specific youth setting. A tone of 16-18.5 kilohertz is used by this anti-loitering device. With a 17.4 KHz sound setting, this can reach up to 30 meters (323 square feet) and be heard by only those under 25. If you require anti-loitering for adults, Mosquito also has an all-age setting with 8 KHz sound.
For its discreet yet effective benefits, Mosquito is the best anti-loitering device on the market today. Just switch the device on and say goodbye to any troublesome groups near your house or business.
Prevent And Disperse Anti-Social Behavior In 20 Minutes
If anti-social behavior is negatively impacting your life, take back control with the Mosquito anti-loitering device. In just 20 minutes, it can see teenagers and young adults disperse, ensuring they don't congregate and cause trouble outside your home or business premises.
Here's a quick example to demonstrate how you can benefit from anti-loitering for adults and teens with the Mosquito: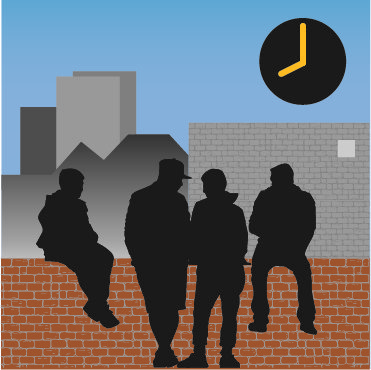 7:00pm: A group of teenagers begin to congregate outside of a house. Their behavior is both loud and threatening.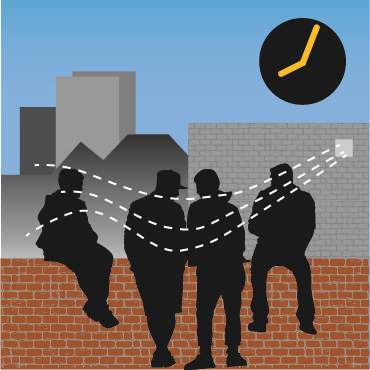 7.05pm The Mosquito ultrasonic alarm, situated in a discreet location, is switched on either by remote control or on a set timer.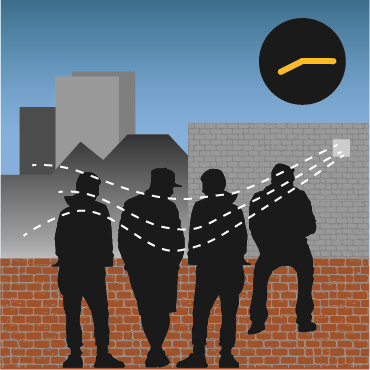 7.20pm The Mosquito teenager repellent sound is picked up on by the group outside. The device's high-frequency tone is repetitive and annoying.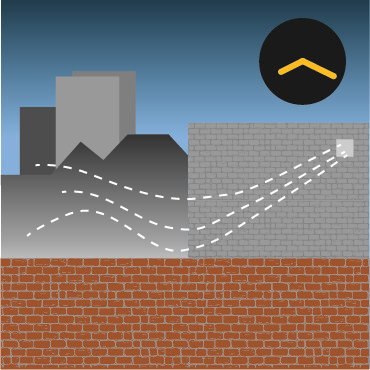 7.25pm The group vacates from a large area to escape the irritating sound produced by the device.
Is the Mosquito device legal?
There's nothing to worry about: the Mosquito anti-loitering device is 100% legal to use. This is backed by approval from the government, which has declared there is no ban in place for the Mosquito alarm, "and the government has no plans to ban them" any time in the future. This is a noise deterrent that is fine for anyone to use, whether business owners or residential homeowners. What's better is that no planning permission is required for an outdoor Mosquito to be installed.
The Mosquito has been designed as simply a safe loitering deterrent. It is a device that maximizes the ability to prevent anti-social behavior without going beyond the law of the land. It emits a sound that is annoying to young people but nothing more than that. Several organizations have also backed the legality for people to own and use the Mosquito device.
Is the Mosquito alarm harmful?
The Mosquito device is completely safe to use. Although it is a sound deterrent for humans, the sound it produces is only annoying for younger people – not harmful. The safety of the Mosquito speaker also extends to animals. From dogs to bats, the sound produced causes no harm in the same way it results in no harm to people.
The mosquito sound device has a maximum volume of 104 dB at one meter. The device is mounted four meters above the area it is intended for, which means the device emits a maximum volume of 97 dB for anyone that can hear it in action. At its maximum range, the Mosquito speaker is no louder than any other noises that exist within a standard outdoor environment.
Numerous organizations have backed the safety of this anti-loitering device, including Health Canada and the Royal College of Paediatrics and Child Health.
Mosquito sound device at the convenience store
Location: Small convenience store in a town center
Problem: Large groups of young people began hanging outside the shop. While these groups didn't necessarily cause direct trouble for the store's owners, they did make them – and their customers – feel intimidated and uncomfortable. The youngsters also made a lot of noise and, when asked to move along, were rude and insubordinate.
After installing the Mosquito anti-loitering device:
Once the store installed the Mosquito sound device, there was a large reduction in the number of youngsters loitering outside. The sound emitted is enough to deter groups from staying outside the shop, although not to the point where there have been any complaints. Along with making both the owners and customers feel more comfortable in the store, the Mosquito speaker has helped to significantly reduce illegal activity in and around the premises.
We had the Mosquito put up by a friend of ours and first off, the instructions were excellent. Everything is so clear. The job was done in less than forty minutes. The impact it has made is unbelievable. Thanks to you, we now have a respite from the awful problems that we were having. Your device does not harm, just moves the youngsters on, allowing innocent people to carry on with their lives unimpeded.
You deserve to be fully acknowledged for your work in devising a system to give hope where people's lives are being made a misery by a thoughtless few.
Kris Perkins
Homeowner